大家好!疫情无情人有情,目前面对武汉等地的严重形势,我们身在海外,心系武汉,KCCAA堪城中美联合会经过一段时间的认真研究、仔细调查和各方联系,终于了解到武汉救援人员的紧急防护需求,他们急需四方的援助,我们决定用一颗求真务实之心,号召堪城人民凝心聚力,一起捐款购买防护眼镜,支援灾区医护人员紧急需求,我们了解到周围的医护人员有的没有防护眼镜,不得不订购游泳眼镜以之代替,防护眼镜能有效地阻隔病毒从眼睛传入,由于病人多,缺乏防护资源,有的疫区医护者怀着惶惑的心仍坚持奋战在抗疫前线,希望我们的爱心支援能解除他们安全忧虑,专心工作,从病毒手里抢回更多病人。我们目标是集资购买5000个护目镜支援武汉和周边地区,由于产品极度有限,时间紧迫,首批购买1000个防护眼镜已在进行之中,请看下图是我们做过大量研究,并且多次与国内中山大学附属医院医用设备采购专家和武汉协和医院院长等多次反复确认的适合一线重症监护室使用的产品,我们也已经联系好了运输通道和相关的急需医院,所有的捐款购物和运输活动做到透明和公开,财政支出发票将公告大家,以便达到募捐明了清晰。同时我们也欢迎大家推荐护目镜方面好的采购渠道。我们知道仅靠我们的力量是微不足道,但是如果大家云集响应,群策群力,一起用至纯至柔之心去帮助武汉民众,他们一定能重拾信心,战胜疫情。亲们,请大家伸出你的援手,献上你的爱心,让我们用自己的行动诠释什么是海外赤子之心。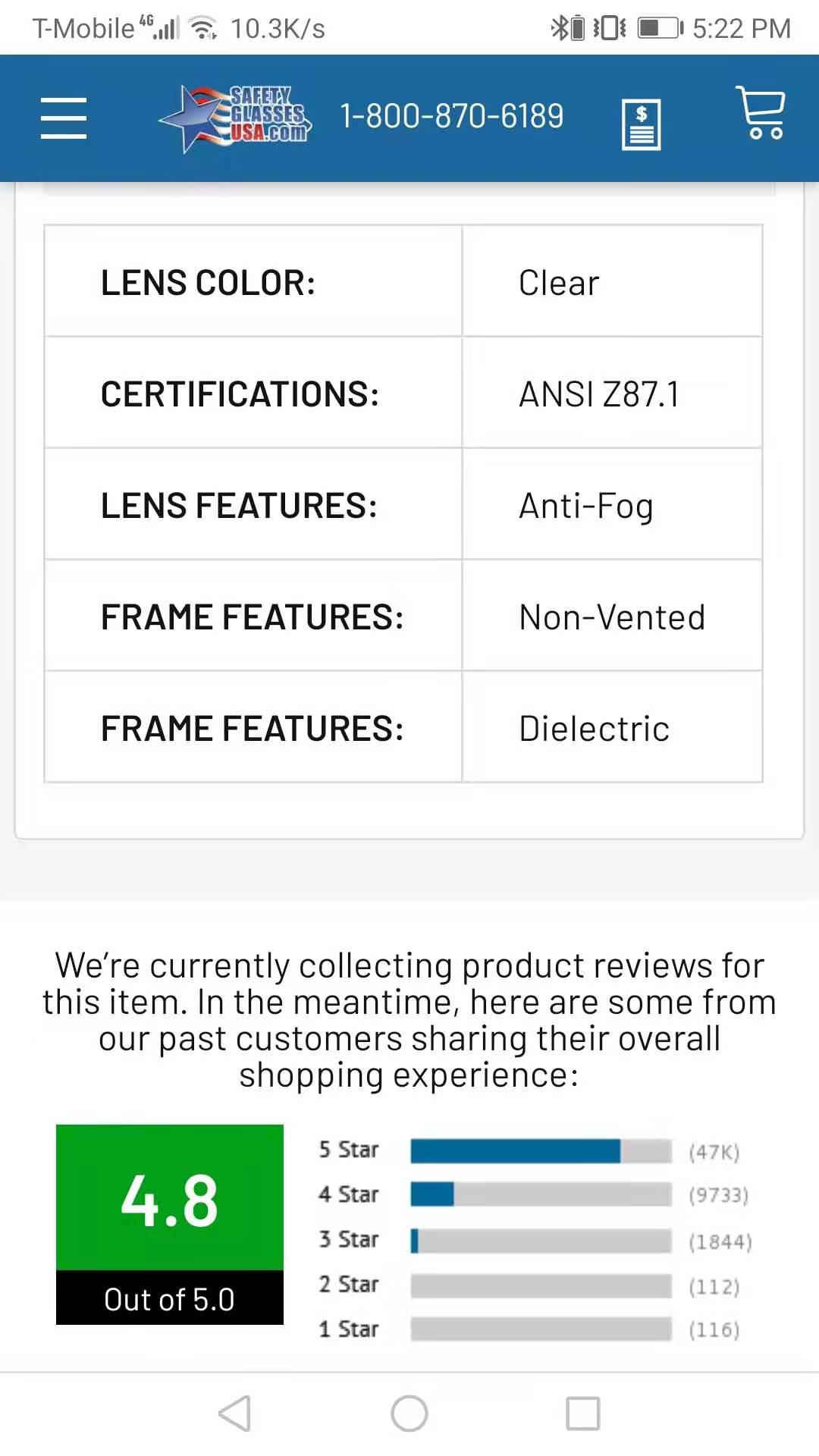 天佑武汉!
天佑中国!
天佑这片土地上的每一个人!!
捐款最佳方法是将钱打入KCCAA PayPal 账户:
Kccaa20@gmail.com 或 paypal.me/2019nCoVRelief
并告知姓名以便记录。Paypal 付款时选 send to friends and family可以避免手续费。KCCAA将为需要的捐款人提供免税收据并提醒有公司match的朋友不要忘了公司match。
或请寄支票到:
KCCAA
P.O. Box 23325
Overland Park, KS 66283
Every day, we hear about the corona virus raging in China.  More than 46,000 people have been infected and over 1000 have died.  Chinese health officials are working to contain Covid-19 and other countries are taking precautionary measures to avoid a disastrous global pandemic.  Until only a few weeks ago, no one could have foreseen the magnitude of this catastrophe.  Medical facilities in Wuhan and the rest of Hubei province are overwhelmed despite massive emergency help from other parts of China and the rest of the world. 
Recognizing the urgent need for medical supplies in Wuhan, The Kansas City Chinese American Association(KCCAA) communicated with medical professionals in China to ascertain which supplies are needed most.  It was determined that there is an ongoing, urgent need for protective equipment such as goggles, disinfectants and masks for the front-line doctors and rescue workers.  Understandably, very few of these items are available for purchase in China now.  Therefore, the KCCAA has searched the US market for these much-needed materials which meet Chinese medical standards.  We determined that medical googles were the most readily available top-of-the-list item.  They are urgently needed in the hospitals where hundreds are admitted daily.  The Alumni Association of Wuhan University (New York) and Cainiao Logistics are helping the KCCAA to transport the supplies to Wuhan. 
It is the goal of the KCCAA to raise enough funds to purchase 5000 medial googles for the facilities in and around Wuhan.  The first consignment of 1000 protective googles are already on their way.  The US manufacturers of these googles are currently increasing production to meet domestic and international demand. 
Today (February 12th), Chinese health officials reported 14,840 new cases and 242 additional deaths due to Covid-19 (as reported by CNBC). Chinese health workers are giving their all to contain this virus before it reaches us.  We need everyone's help to defeat this epidemic now!
Donations can be made via the KCCAA Paypal account. Please send your tax-deductible donation to Kccaa20@gmail.com or via paypal.me/2019nCoVRelief. Please make sure to add your name as well for our records. Select 'send to friends and family' to avoid handling fees. KCCAA will provide each donor with a tax-deductible receipt which can also be used for company matching.  
You can also make a check to:
KCCAA
P.O. Box 23325
Overland Park, KS 66283
Stand together with the people of Wuhan
Stand together with the KCCAA